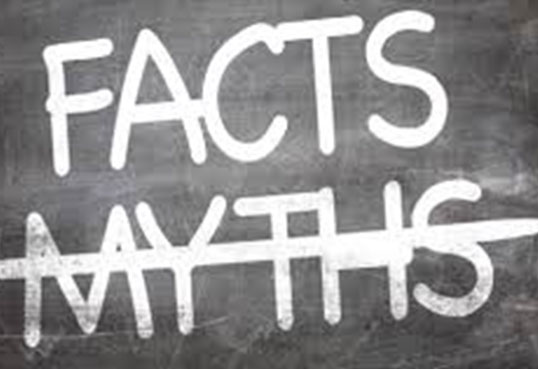 Root canal treatment is a common dental treatment. When the pulp of the tooth is no longer healthy or there is an infection, RCT is the done to save the tooth which otherwise requires extraction. But the very thought of RCT is fearful or uncomfortable for many patients who are not familiar with the procedure. Some patients do not go for the procedure because of the fear of pain; some opt for wait-and- see approach and some for extraction instead of saving the tooth. All this happens because of the misconceptions about the Root Canal Treatment procedure. The common myths and facts are enlisted here for the better understanding of this procedure so that the patients can make an informed and educated decision for their treatment:
Myth 1: RCT is very painful
This may have been the case decades ago, but here at Roots and Crown, with the use of modern technology and knowledge of proper techniques, RCT is a relatively painless procedure. Endodontists i.e. Root Canal treatment specialists are experts in pain management and most patients can be treated comfortably. #Dr Ankur and #Dr Anjali, both being endodontists, provide you a painless and comfortable RCT experience.
Myth 2: RCT causes illness
In this era where all kind of fake and true information is available on internet, many stumble upon the information claiming RCT can cause illness. This myth is the result of almost a century old debunked and poorly designed research, when a physician claimed that root canals could cause trapped bacteria to be released into the bloodstream and cause illness. This was long before the era of modern medicine and no scientific evidence or medical research supports this claim. Root canal treatment is considered a safe and effective treatment by all the international and national dental associations.
Myth 3: Extraction is better than RCT
The looks, feel and function of a natural tooth cannot be replaced by even the best of the artificial replacements available. It is always best to save the natural teeth, if possible. At #Roots and Crown microDENTISTry, the success rate of #RCT is quite high and thousands of people got the chance of keeping their natural teeth. Replacing a tooth with prosthetics requires more time and money in treatment and may result in further procedures to the neighboring tissues and teeth.
Being endodontists, our dentists are expert in root canal treatment under microscope and pain management. To learn more about Root Canal Treatment, schedule an appointment today with our experts Dr Ankur and Dr Anjali. Visit us at Roots and Crown microDENTISTry, SCO 1037, First Floor, New sunny Enclave, Near Arista hotel, Kharar, Mohali. For more queries, contact us on 9876064652, 9876064653.