About Us
#1 Emergency Dental Office in Mohali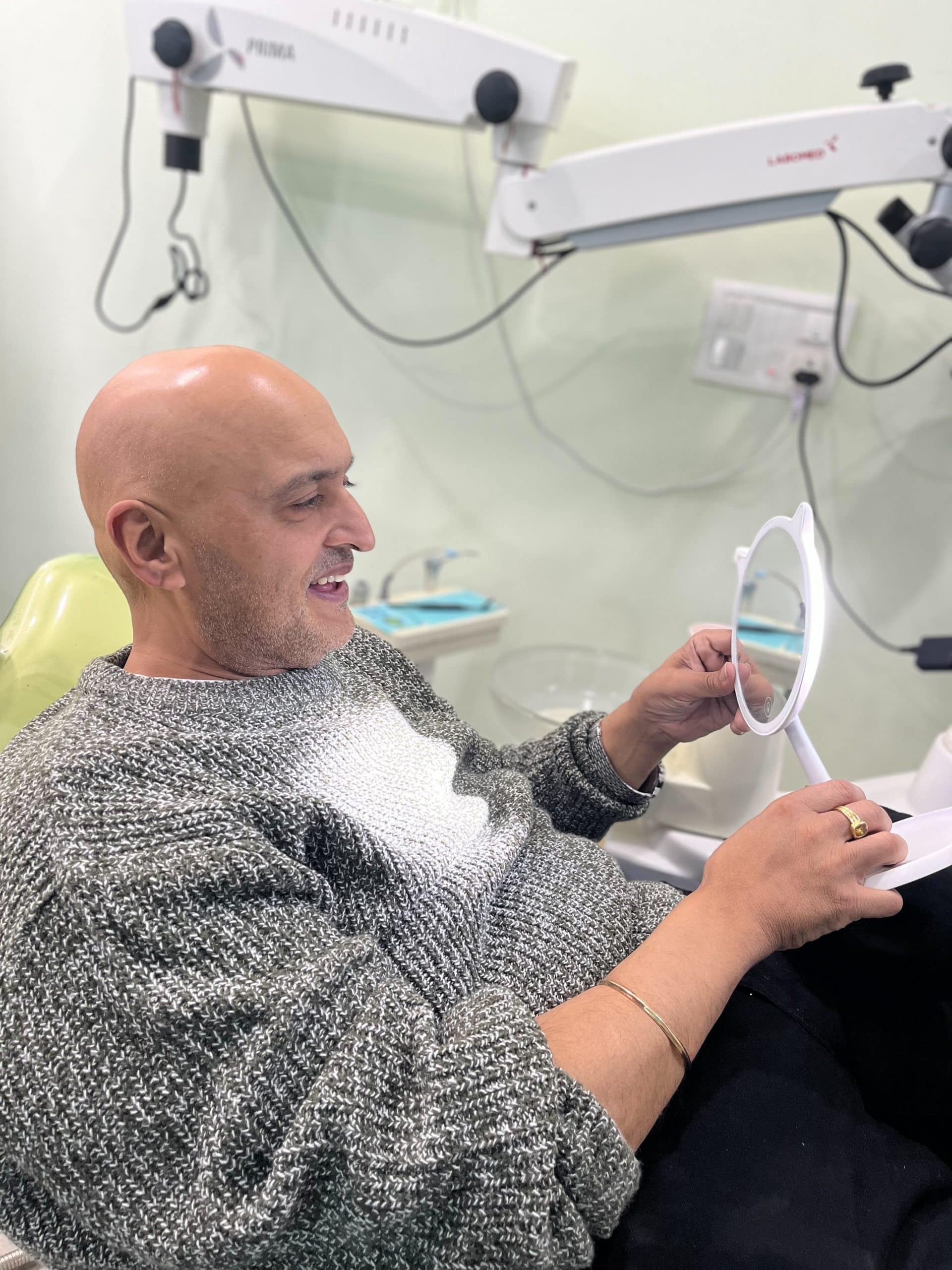 "OUR SPECIALIST DENTISTS WORKING TOGETHER TO ACHIEVE ONE GOAL 
YOUR PERFECT SMILE"
Thank you for visiting our website. Our knowledgeable and friendly team of dental specialists, hygienists and technicians warmly welcomes you to our modern dental practice. The practice was previously known as Dr. Vats dental clinic before we changed the name in 2018. Having a combined experience of 17 years of extensive, lengthy and specialized training during graduation, post-graduation and practice, we are committed to providing you a premium quality dental care and helping you to keep your teeth healthy for life. We keep ourselves updated with the latest knowledge, equipment and materials. To do so, our team regularly attends different training courses to treat you in the best possible way.
The high cost of dental care abroad is the main reason patients seek dental care in India. While there are big savings, the standard and quality of treatment provided is also very high at Roots and Crown microDENTISTry. The warm, gentle care and excellent communication offered by us make you feel at home. Our team believes in building trust and relationships, delivering pain-free, stress-free and anxiety-free dental care.
Reasons to Choose Us
"We Care your Smile"
Success of Treatments
Most of our treatments are covered by a long-term guarantee which will be discussed with you before beginning treatment.
Affordable Dental Care
Get your dental treatment done using the latest technology and equipment used at Roots and Crowns and that too at pocket-friendly charges.
Expert Team of Doctors
We are a team of young and friendly dental experts who have specialized in different domains and have vast experience in serving their clients.
Emergency Appointment
We will endeavor to see our emergency patients on the same day when they book their appointments.
Certified Dentist
With over 17 years of dental experience and experience with implants, we are experts in all facets of dentistry.
Latest Technology
We offer the most advanced dental treatment in Mohali, using up-to-date knowledge, high-quality materials, the latest technologies and state-of-the-art dental equipment.
Mission / Vision Statement
The team of dental experts at Roots and Crowns comprises the best dentists in Mohali and has been serving families in the tri-city for over a decade with comprehensive, holistic and gentle oral care. We are the first clinic in Mohali to use a Dental microscope and the latest world-class microDENTISTry technique which is used to treat only the damaged or decayed part of the teeth while preserving the healthy areas and protecting dental health. We use the best suited and advanced technology and tools to give our patients the most comfortable and rewarding dental visit. While listening to all the concerns and expectations of our patients, we focus to provide gentle and professional care to provide complete dental harmony and overall healthy living. We help our patients understand their oral health and possible treatment options, which helps them to make informed decisions. We believe in providing, "Specialized care, beyond compare."
Our vision is to exceed the expectations of our patients in every possible way. We provide the best quality dental care using the most advanced knowledge and tools, at the most competitive rates. This is complemented by our humble customer service and we aim to outstand from any other dental clinic in Mohali. We strive to provide a modern, safe and friendly environment to make our patients comfortable. Our team of dentists who specialize in their domains has a caring and compassionate approach towards their patients that builds the foundation for having a lifelong relationship based on trust, confidence, quality of work and exceptional patient care.