SMILE MAKEOVERS. DENTAL IMPLANTS. VENEERS
Roots & Crown microDENTISTry
Your Trusted Dental Clinic in Mohali PB
We know that many people get anxious when visiting the dentist. Our emergency dental practitioners will ensure that you feel welcomed and cared for during your visit. We believe in offering care in a relaxed environment which will help alleviate your anxiety so you can get the best from our advice and treatment procedure.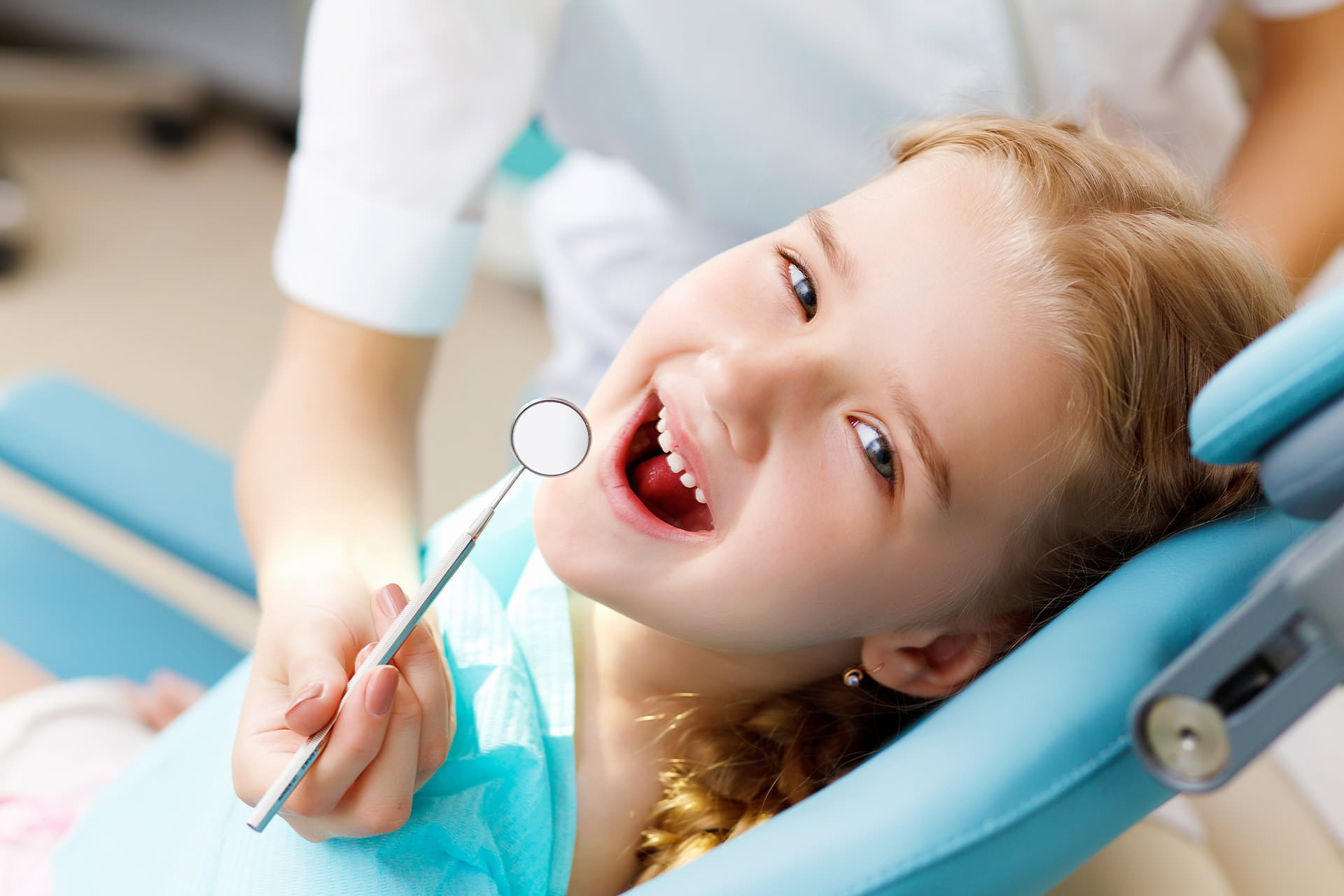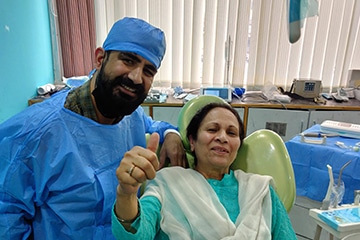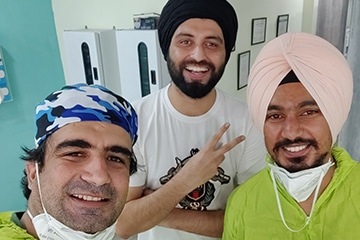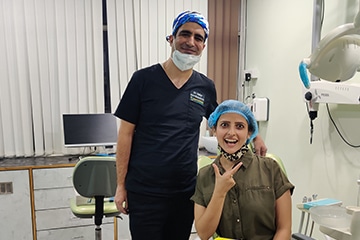 Best Dental Clinic in Kharar, Mohali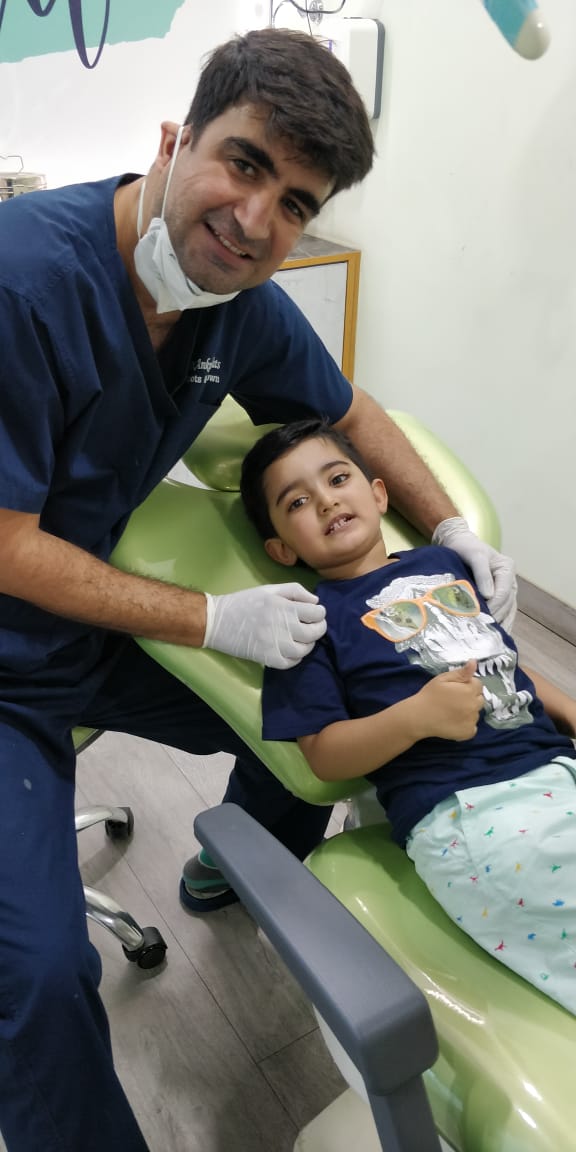 Having a combined experience of 17 years of extensive, lengthy and specialised training during graduation, post-graduation and practice, we are committed to providing you a premium quality dental care and helping you to keep your teeth healthy for life.
rootsandcrown is the best dental clinic in Kharar, Mohali
We keep ourselves updated with the latest knowledge, equipment and materials. To do so, our team regularly attends different training.
Comprehensive Dental Services
We at Roots and Crown microDENTISTry, offer all kinds of treatments for your dental problems. We are determined to be the Best Dental Clinic in Mohali and Best Dental Clinic in Kharar. Our treatment protocol and sterilization are as per the international standards. So if you are looking for a Dentist in Kharar your search ends on Roots and Crown. We assure you that once you visit our practice you will be highly satisfied with the professionalism, hygiene and treatment.
Request an Appointment
Here you will get all solutions for your dental need, Get treatment from experienced doctors and advanced machines. Roots & Crown microDENTISTry is the best dental clinic in Mohali, Kharar. If you are located near Mohali then visit this office for your dental needs.
Dr. Anjali S Vats
Dr. Anjali S Vats earned her graduate degree in dentistry as a top scholar in 2008 and was awarded Colgate Scholarship for the same. She did her post-graduation specialization in root canal treatment, restorative and cosmetic dentistry. She had worked as Assistant Professor at Bhojia Dental College.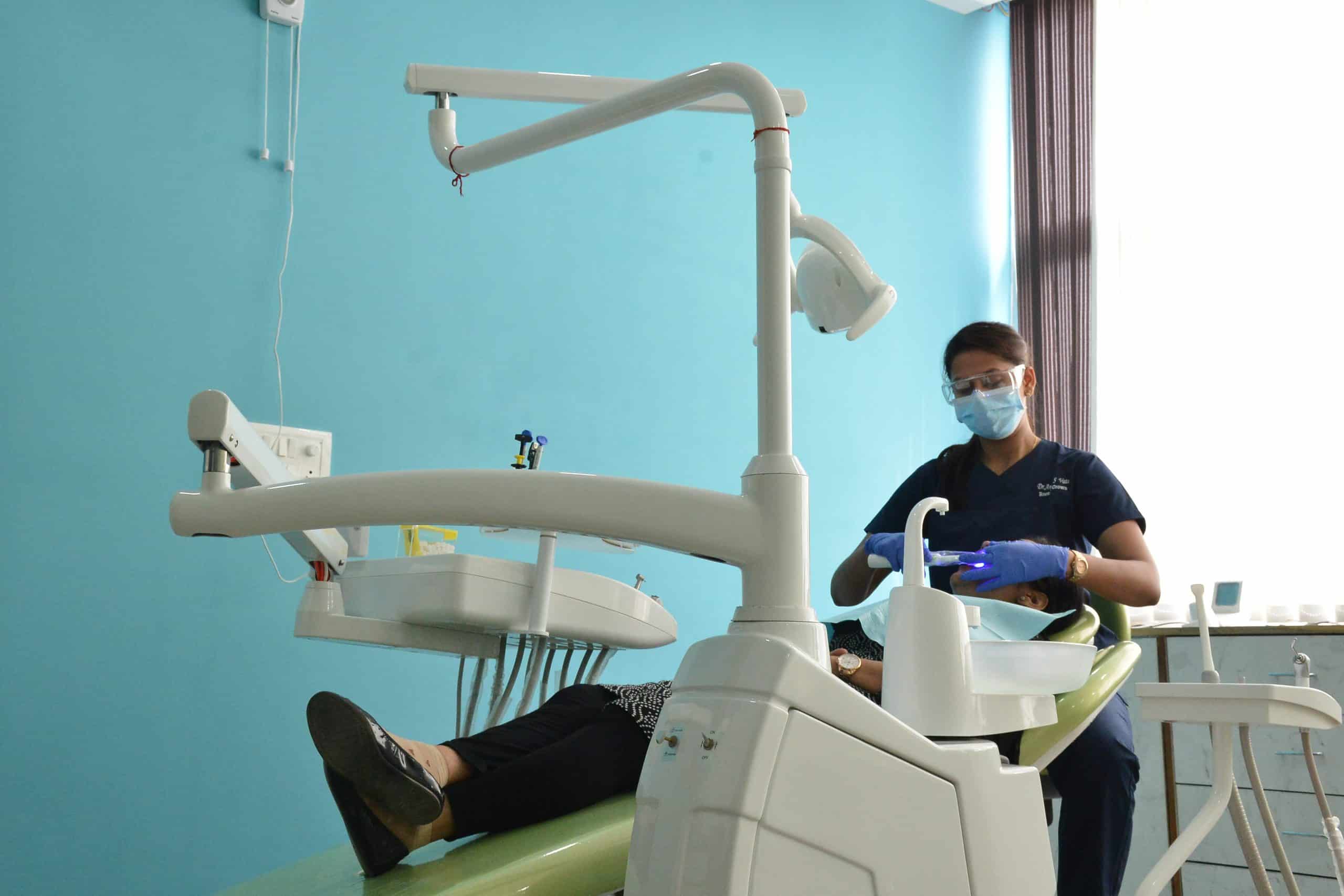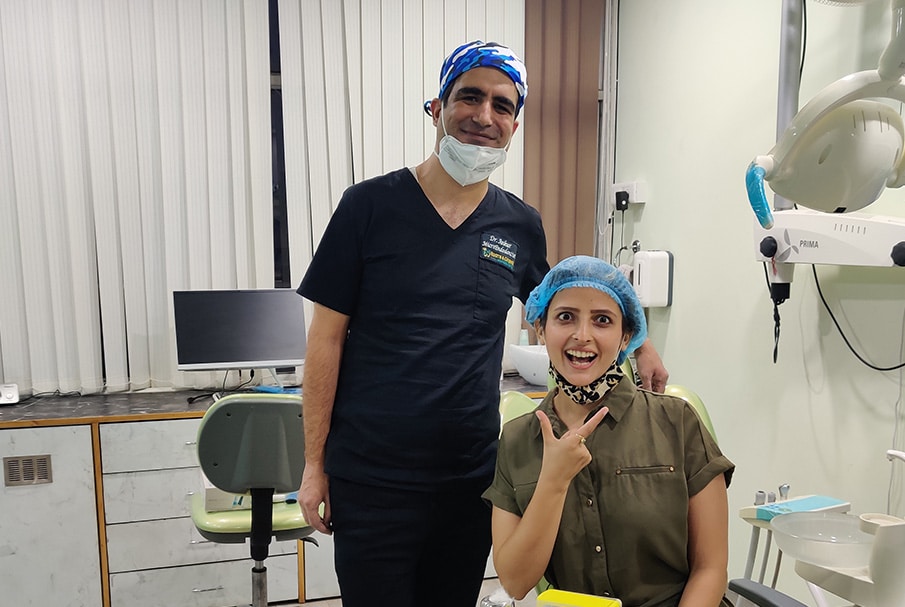 Dr. Ankur Vats
Dr. Ankur Vats is one of the Principle dentists of Roots and Crown microDENTISTry. He completed his graduation in dentistry in 2006 and worked as a House-Surgeon in Indira Gandhi Dental College, Shimla. He did his post-graduation specialization in root canal treatment, restorative and

Best dental clinic in  Mohali
Everyone looks for the best services in absolutely every sense when it comes to dental care. This is exactly what we aim to deliver. At Roots and Crown, we provide dentistry with passion and enthusiasm. We offer a wide range of services to create beautiful, confident smiles for all our patients. New safe and painless techniques are used to preserve your natural tooth structure and create beautiful healthy smiles.
Best dental clinic in Kharar, Mohali
Every step of the treatment procedure is done with the utmost care, skill and attention to detail. We thrive to be the best dental clinic in Mohali. So if you are looking for the best dentist in Mohali or the best dental clinic in Mohali, your search ends here.
Why choose Roots and Crown microDENTISTRY
Our strict sterilization protocol, latest instruments and armamentarium and latest techniques make us serve you in the best possible manner. Our patients' testimonials are the proofs of the trust and love we get as a reward for our hard work and dedication towards them. We are focused to deliver you affordable and high quality dental treatment at par with international standards. The clinic itself is state-of-the-art and your care will be in the hands of a team focusing on delivering the best care possible to you.
So if you are looking for the best dental clinic in Mohali for treatment of crooked or maligned teeth, Dr. Ankur Vats and Dr. Anjali S. Vats can help you decide what will benefit you the most. We Roots and Crown microDENTISTry are the best dental clinics in Mohali, to provide all kind of dental treatment under one roof.

Frequently Asked Questions
Are dentists at roots & crown available on weekends?
We are available on Saturdays but on Sunday, we are closed.
How many visits will a root canal take?
Can dentists help solve bad breath issues?
Does wisdon tooth removal require a surgery?
How much do dentists in Chandigarh charge for a routine dental check-up?
Are dental implants painful?
There may be some pain or discomfort on the first day after the implant surgery and maybe a little pain for one or two more days but it is usually less painful than a tooth extraction. Post-operative care and medication take care of all kinds of discomfort.
Do you offer guarantee?
We offer a lifetime replacement guarantee for Noble Biocare implants and a 5-15 years guarantee on a full ceramic crown/bridge.
How do I know if my dentist can do implants or not?
Dental implant is an specialty in dentistry and not all general practitioners can do it without necessary training and course. You have to ask your dentist if he/she has the proper training and experience of the same.
How far ahead do I have to schedule?
You must take an appointment at least 2-3 weeks before the first appointment. It will be better if you book your tickets only after confirming your appointment with the dentist.
How long do porcelain veneers last?
On an average, Porcelain veneers are expected to last 10-20 years. We give 5 years guarantee for the porcelain veneer and expect it to last for 15-20 years. But it is up to the wearer to protect them in order to increase their lifespan.
Is tooth whitening bad for my enamel?
No. It does not causes any permanent damage to tooth structure
What brands of the implants do you work with?
Noble Biocare, Osstem, Ankylos, Equinox, Cowelmedi, Zimmer Dental, Biohorizons.
What is sinus lift?
When the bone in the upper back tooth region is not sufficient to place an implant, bone graft is needed. This graft is placed between the sinus membrane and upper jaw bone and this lifts the sinus up. This provide the bone and space that is needed for the implant.
Why do I have to wait for 4-6 months to restore implant?
It is the healing time that is required for your jawbones to heal after the implants are placed. The bones should attach on the implant (Osseointegration). It takes 4 months' time for lower jaw and 6 months' time for upper jaw.
ROOTS & CROWN microDENTISTry is located on SCO 1037, First Floor, near Arista Hotel, opposite, VR Punjab Mall Rd, Sunny Enclave, Sahibzada Ajit Singh Nagar, Punjab 140301 From Chandigarh International Airport Follow Mohali Airport Rd to NH5 in Gmada Aerocity. Head southeast and Turn right. Continue onto Mohali Airport. Follow NH5 to Sunny Enclave, Kharar. At Mohali Airport Chowk, Take the 3rd exit onto NH5. Pass by Gurudwara Mata Sunder Kaur Ji (on the right in7.5km). Continue straight to stay on NH5. Pass by DaktarZ (on the left in 2.0 km). Keep right to stay on NH5. Pass by Motiz royal fame 2 (on the left in 950 m). Keep right to continue on Airport Rd. Continue straight onto Sunny Enclave N RD. Drive to your destination. Turn left at Armaan Productions. Pass by Realm Group (on the left) and Turn left at GARG OPTICIANS and the destination will be on the left.
We are open:
Monday – Saturday 10am-7pm
For additional questions, you can call us at 09876064652 or you can find us on Practo